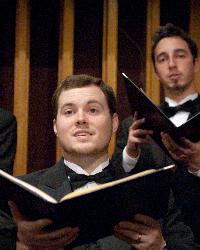 MasterWorks 3
When
Occurs on Saturday November 2 2019
Approximate running time: 1 hour and 35 minutes
Venue
Performance Notes
×
Mahler summons the massive forces of a huge orchestra, soloists and chorus for the spiritual quest that is his Symphony No. 2, Resurrection. The composer takes us through a journey at times turbulent, nostalgic, joyous and anguished, leading toward a finale of hope and redemption.
Mahler - Symphony No. 2
Tickets: Zone A - $55 | Zone B - $42 | Zone C - $20 | Student pricing availabile.
Visit the StudentAccess page on the LSO website for student pricing details.